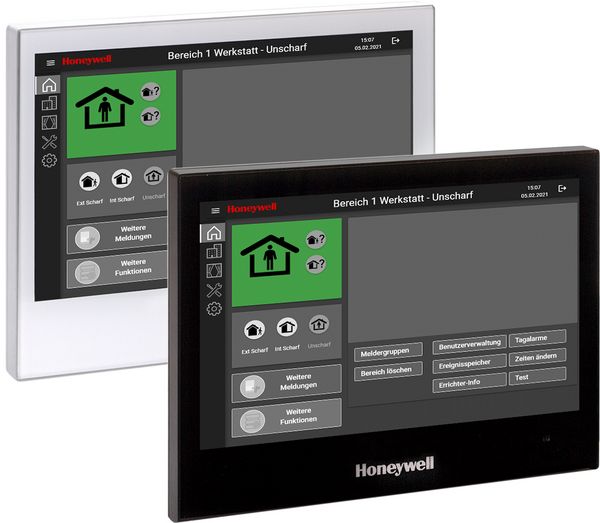 MB TouchScreen Remote Control Panel
The graphical MB-TouchScreen control panel with its user interface offers simple, fast, intuitive and safe operating comfort.
The new TouchScreen control panel is suitable for operation on the MB-Secure and MB-12/24/48/100/256 plus series of control panels. With a new and clear menu structure, it allows time-saving and intuitive operation thanks to easy-to-understand symbols and icons. Integrated mifare DESFire and proX readers allow quick access to all relevant information. The capacitive touchscreen with a wide range of setting options and the attractive and robust design fits into any environment. The flat housing allows for easy and quick surface or cavity wall installation without the need for additional accessories.
Features and benefits
Capacitive 9" touch screen in tablet design
BUS-2 interface to MB-Secure and MB-12/24/48/100/256plus
Flat plastic housing, optionally surface or cavity wall mounting
Only 30 mm for surface mounting or 16 mm for cavity wall mounting
Integrated reader for IK2/proX1 and IK3/proX2 data carriers
Reader for mifare / mifare DESFire EV1 and EV2 integrated
LED displays (red, green, yellow and blue) for status indication
Dialogue-guided intuitive user guidance with symbols
Plain text display of all messages
Clear display of the system status
Flash technology for updates
Different languages possible
Up to 50 control panels can be connected to an MB-Secure, up to 12 with MB-Classic