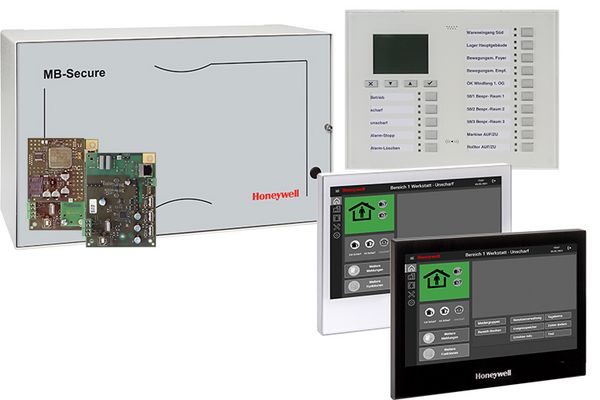 MB-Secure - setting new standards for alarm control panels.
The core of our security solution
MB-Secure is the innovative alarm control panel that combines hardware, firmware, licensing and future-proofing in one integrated platform. This pioneering technology platform allows configuration tailored exactly to your needs - with the option to define a limited number a vast number of users and the possibility to connect directly different readers and control units. The MB-Secure is the ideal solution for both small and large integrated systems.
One benefit: the scope of services as needed
All MB-Secure alarm control panels feature a unified board. The pre-programmed bundles from the MB 1000 up to the MB 6000 already include the respective scope of services. The installer can activate the individually required functionalities and desired extensions as required by using a license key via our online portal. The licensing tool not only facilitates installation and programming. It also offers enormous cost advantages.
Another benefit: Only pay for what you need
With the license key, the installer can, for example, define performance characteristics for areas, detector zones, room/time zones, macros, for users and data media quickly and easily. The license key is also used to define the desired performance features for access control, the interface to the management system, IP alarm transmission and video integration. This principle applies to all basic licenses and extensions: You only need to pay for what is actually activated.
Further information
You will find the "Download" section on the Infothek tab. This is where you can download technical information, specifications texts, certificates or software for MB-Secure. Or use the possibility to download from the online catalog directly from MB-Secure products.